Thank You, Members!
Thank you for being a Member of Minnesota Public Radio! MPR is made possible thanks to thousands of Members across our region – and we are so grateful for your part in bringing MPR to your community! Your support helps to power this public service every day. 
… and, as a heads up, we're celebrating YOU! We're declaring the week of March 27 as MPR Member Celebration Week. Stay tuned for more surprises that week, but in advance, we are asking you to save the date for two special events just for Members. We hope you'll join us! 
Katelin Richter Davis 
Director of Development, MPR
UPCOMING MEMBER EVENTS 
TRIVIA WITH MPR HOSTS  
THURSDAY, MARCH 30
Get your thinking cap on for virtual trivia with Jill Riley from The Current, Melanie Renate from YourClassical MPR, and Catharine Richert from MPR News. Join the team of your favorite host and help them answer trivia questions while they share MPR memories along the way. Keep an eye on your email for a link to register!
   
BEHIND THE SCENES: THE FUTURE OF STORYTELLING  
WEDNESDAY, APRIL 5 
Join SVP and Chief Transformation Officer, Liwanag Ojala, Executive Editor of MPR News, Jane Helmke, and other MPR | APMG leaders as they share a behind-the-scenes look at the exciting digital projects that are helping us to reach new audiences and to tell a greater diversity of stories. Keep an eye on your email for a link to register!
Need assistance? Contact our Member Audience Services team using this contact form or call 651-290-1212 | 1-800-228-7123.
RECORD A MEMBER TESTIMONIAL 
Do you have a favorite MPR driveway moment? Want to share your love for MPR News, YourClassical MPR or The Current? Sign up below to record a Member Testimonial. These audio clips are used to encourage others to become Members during Member Drives and other fundraising campaigns.  
Yes, I'm interested in recording a Member testimonial for Minnesota Public Radio..  
---
MPR News Informs
Support from Members empowers informative programming like In Focus on MPR News, a series that brings attention to the persistent racial disparities that exist in Minnesota – and what can be done about them. Recent discussions included how to get first-time voters to the polls, COVID learning loss in Minnesota schools, and student mental health in K-12 education.  
Your support also brought fun to the airwaves with a series called Winter Play. Reporters from across Minnesota explored the different ways that Minnesotans play outside in the winter. Dogsledding, ice fishing, ice dipping – our team tried it all – thanks to your investment.
---
YourClassical MPR Inspires
With your investment, YourClassical MPR is inspiring the next generation of classical musicians and music lovers. Class Notes supports teachers through free music education resources, including lesson plans and in-school concerts. Visit their recently updated website here.  
YourClassical also welcomed Vernon Neal, the new host of Rhapsody in Black, a podcast where we turn up the voices of Black artists in the world of classical music. You can learn more about Vernon and the podcast here.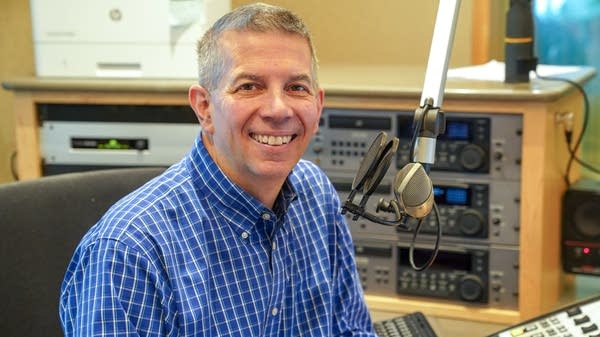 Steve writes, I am always amazed by the passion of young people who apply to co-host for Project DJ. My spirit is renewed each week by the joy they bring to the microphone.  
Thanks for keeping classical music alive for generations to come.  
---
The Current Includes
With your support, The Current is a place for music lovers from all walks of life to convene. This year saw the continued return of live performances, like The Current's Winter Warm Up with The 1975 and The Current's 18th Anniversary Weekend with Semisonic and special guest Chastity Brown.  
The Current also invited listeners out to a series of happy hours at local breweries to enjoy refreshments and live music with fellow community members. In case you missed it, we have another happy hour series coming up this summer. Thanks for your support in making these live events happen.
---
Thank You for Powering the Future of MPR
Membership support is the most important source of funding here at MPR. Your financial support powers the headlines, stories, and music that you and your neighbors rely on. Thank you for partnering with MPR to provide this vital community resource.  
Your Investment at Work
Nearly 75 cents of every dollar comes back to you in programming.
Figures are for the operating expenses of MPR's regional program services (MPR News, YourClassical MPR, and The Current)
Take a look at our Annual Report for more information.