Thank You, Members!
Thank You, Members! 
I want to express my gratitude for your support today and every day. Members are the fuel that powers the music, news, and community conversations that Minnesotans rely on. Minnesota Public Radio exists to connect people to one another, by sharing music, ideas, and the information that you need to live the best life you can. I believe in the work that we're doing here because it helps us better see and appreciate all that our region has to offer. This important work is not possible without your support. Thank you for investing in MPR and in a brighter Minnesota.
-Duchesne Drew
President, Minnesota Public Radio
---
MPR News Keeps You Informed
With Member support, MPR News brings you the local stories that matter most, amplifying diverse perspectives and providing thoughtful analysis to keep you informed and connected.  
Your support brings the local political scene into focus with programs like Politics Friday. Hosted by MPR News politics editor Mike Mulcahy on Fridays at noon, the show covers the current Minnesota legislative session and the 2022 political campaigns as they ramp up, including the race for Minnesota Governor.  
If you're short on time, we've got a podcast for you! Minnesota Today rounds up the day's most important headlines from across the state in about five minutes. Member contributions ensure that we can meet the needs of your community, no matter where, how, or when you listen.  
Thank you for helping us bring the stories that matter to life.  
---
YourClassical MPR Inspires the Next Generation
From Brahms to Beethoven, Schubert to Chopin, the classical music that you love is made possible by support from Members.  
Member support inspires the next generation of musicians through initiatives like Project DJ with Steve Staruch. Each Friday, Steve invites a young performer or music lover to share the mic with him, introduce a few requests, and share their favorite performances.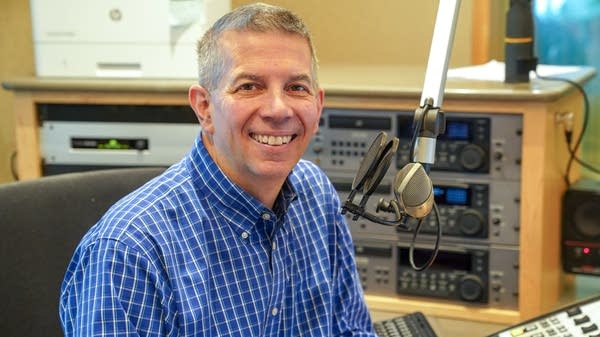 Steve writes, I am always amazed by the passion of young people who apply to co-host for Project DJ. My spirit is renewed each week by the joy they bring to the microphone.  
Thanks for keeping classical music alive for generations to come.  
---
The Current Amplifies Local Voices
Member support makes everything you hear on The Current possible. From the Morning Show with Jill Riley to United States of Americana with Bill DeVille, your generosity ensures that a steady stream of local, independent music is accessible to all Minnesotans.  
The Current brings you closer to the artists you love through initiatives like LineCheck with Diane Miller – a series of virtual events that gathers top artists, industry leaders, and audiences to exchange ideas about keeping the local scene healthy, safe, and inspired.  Each event also features exclusive performances from top Minnesota musicians. 
---
Thank You for Powering the Future of MPR
Membership support is the most important source of funding here at MPR. Your membership powers the headlines, stories, and music that you and your neighbors rely on. Thank you for partnering with MPR to provide this vital community resource.  
How MPR puts your dollars to work
Nearly 75 cents of every dollar comes back to you in programming.
Figures are for the operating expenses of MPR's regional program services (MPR News, YourClassical MPR, and The Current)
Take a look at our Annual Report for more information.