Talking Volumes: Tracy K Smith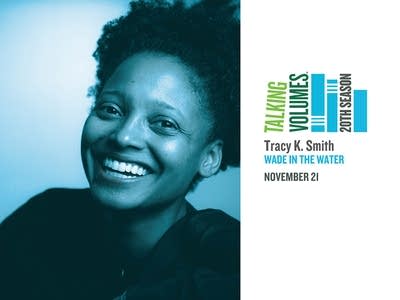 Tracy K. Smith is one of the most celebrated poets of our time. She served as the 22nd United States Poet Laureate from 2017 to 2019, and is the author of the critically acclaimed memoir Ordinary Light and several books of poetry, including her Pulitzer Prize-winning collection Life on Mars. She is the director of the Creative Writing Program at Princeton University, and hosts The Slowdown podcast.
You can catch her LIVE at Talking Volumes! She'll join Kerri Miller in a discussion about Wade in the Water and more.
Thursday, Nov. 21
Doors 6 p.m. | Show 7:00 p.m.
The Fitzgerald Theater
Tickets