Generation Listen Powered by Minnesota Public Radio
We are Generation Listen
We're here to connect new, younger, and more diverse audiences to Minnesota Public Radio, and to play a key strategic role in community-building and content development in service of MPR's mission "to enrich the mind and nourish the spirit, thereby enhancing the lives and expanding the perspectives of our audiences, and assisting them in strengthening their communities."
Interested in joining us?
We are now accepting applications to join Generation Listen. Download the application. Our final deadline is April 27th, 2018 at 5 p.m. CDT. 
Find us on social media
Meet The Generation Listen Advisory Council
Meet our current advisory council. They've brought their passion for MPR and know-how to help bring our mission to life.
Diversity & Inclusion & Equity & Advocacy. Find me on Twitter.
Young + Happy + Determined + Music + Movement. Find me at: Instagram: instagram.com/daddysoul
Diversity, Inclusion, Equity. Find me at a Gen Listen meeting.
Storyteller, marketer, and social media manager. Find me at Strike Theater
democracy + basketball + taco enthusiast. Find me twitter.com/arockway
Passionate advocate for students. Change maker. Find me at a Gen Listen meeting.
she/her/hers College Access Nut + Musichead + Outdoor Enthusiast. Find me on linkedin.com
Community organizer. Find me at a Gen Listen meeting.
MPR super volunteer. Find me at a Gen Listen meeting.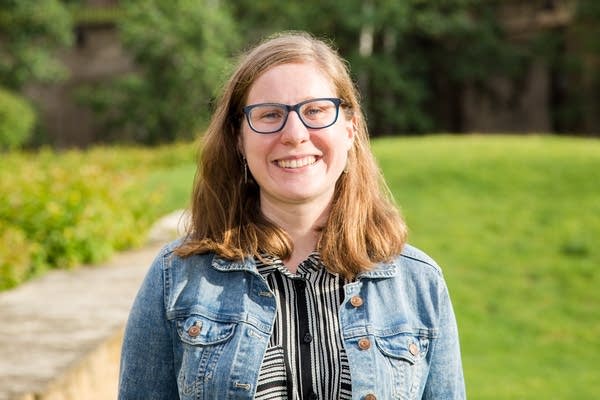 First Gen - Francophile - Traveler. Find me on social media.
Inclusion+Authentic+wanderlust+adventure+curious. Find me at jobs.mayoclinic.org/diversity-inclusion
Revolutionary Changemaker + Community Maximizer + Collaborator + Social Healer. Find me at hmongmuseummn.org
Love, Freedom, Peace. You can find me at LegalizeItMN.com
Girls on the Run + Leader + Changemaker. Find at gotrtwincities.org
Classical music superfan. Find me at a concert.
RadAzn + Community Organizer + Advocate + Arts Supporter. Find me in conversations about demilitarization.
Designer, Illustrator, Writer, Communicator. Find me at meherkhan.com
Music fiend, a podcast connoisseur, a casual bookworm, a furtive expert on the Twin Cities antiquing scene. Find me on social media.
Collaborator + Evaluator + Bicyclist + Advocate. Find me at terralunacollaborative.com

Community + Engagement + Partner + Environment + Sustainable. Find me at hhh.umn.edu
Cultural Contributor via Inspiring Small Businesses. Find me at mrscookr.com
Travel, running, theater, foodie + Marketing/Communications. Find me a Gen Listen meeting.
Radio host, community organizer. Find me at a Gen Listen meeting.
Award-winning Minneapolis based poet. Creative spirit. Find me at a poetry reading.
Attorney. MPR Fan and donor. Find me at a Gen Listen meeting.
Contact Us
Writer + Mommy + Proud Hmong + Public Radio Employee. Find me on Wikipedia. Contact: 651.290.1395 / kvang@mpr.org
MPR news producer. Journalism youth volunteer. Find me on social media. Contact: 651.290.1076 / mfornoff@mpr.org
2018-03-01T06:00:00+00:00
Contributors: