Devoted to Community, Science, and the Arts
Mar 23, 2017
More than four decades ago Dr. Yvonne Condell and her husband James became supporters of MPR. Over the years they helped the classical and news service grow to become an integral part of the community.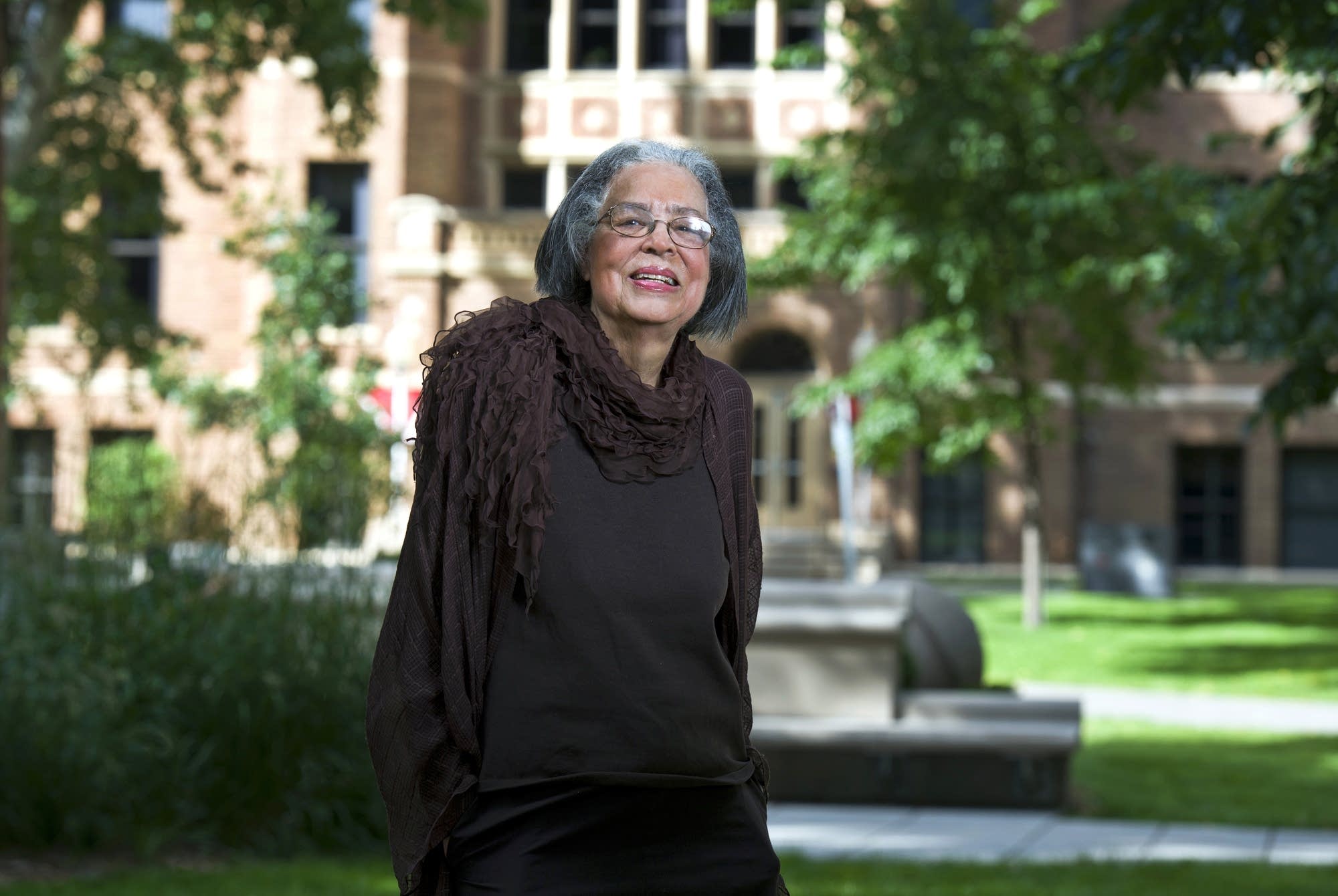 As part of our 50th anniversary, we want to acknowledge and celebrate the many people who make MPR happen every day. Throughout the year, we'll be sharing the stories of MPR Members, staff and volunteers here and on our social media channels. We also want to hear from listeners. Tell us what MPR means to you.
Devoted to Community, Science, and the Arts
By Mary Heer-Forsberg
Dr. Yvonne Condell and her late husband James, a renowned professor, guitarist and radio host, became members of MPR in the early 1970s after becoming friends with their local station manager in Fargo-Moorhead. Every year since, Yvonne has contributed to MPR to support a service that's so important to her.
Both a classical music and news listener, she says, "I appreciate MPR's reporting that gets into the in-depth analysis that you don't find on commercial radio." She especially appreciates MPR News reporter Dan Gunderson's coverage of issues in the region. "Dan does a great job and is really an asset to the Red River Valley."
This past year, Yvonne made a special gift to support the American Spiritual Ensemble's memorable MPR-sponsored regional educational residency, featuring master classes, historical lectures and community concerts at Concordia College, Luther College and Bethel University.
"It was the highlight of the spring for me," she says. "It was a great opportunity to show off the remarkable talents of these African American musicians to our local community, where often only stereotypes are known about African Americans. It was an exceptional performance."
Beyond her 40-year teaching career, mostly as a biology professor at Moorhead State University, Yvonne served on MPR's Fargo-Moorhead Regional Advisory Board, and was an MPR Trustee for three years in the 1990s, as well as serving on the Minnesota State Arts Board, Humanities Commission, Science Museum of Minnesota Board, the Program Review Committee for the Department of Energy, and a number of other state and national boards.
Throughout her teaching career and retirement, Yvonne has also devoted a great deal of time to teaching, guiding and mentoring countless young women in science. She is a wonderful member of our MPR community.