Minnesota Public Radio's Journalist Series
For more than 20 years, Minnesota Public Radio has been bringing world-renowned journalists and correspondents to Minnesota for the MPR News Journalist Series. Every fall and spring, we look behind the scenes at their work in an hour-long live discussion with an MPR News host, as the journalists share insights on their craft, as well as on the people and events they've covered. Everyone is invited to join the discussion, learn about how today's news is uncovered and the challenges journalists face, and put the interviewers in the interviewee chair with an audience Q&A. The interview is recorded for later broadcast on MPR News.
Fall 2019 Interviews:

Tom Goldman, NPR Correspondent, Sports

Listen: NPR's Tom Goldman on big issues facing sports — and how he does his job

Asma Khalid, NPR Political Correspondent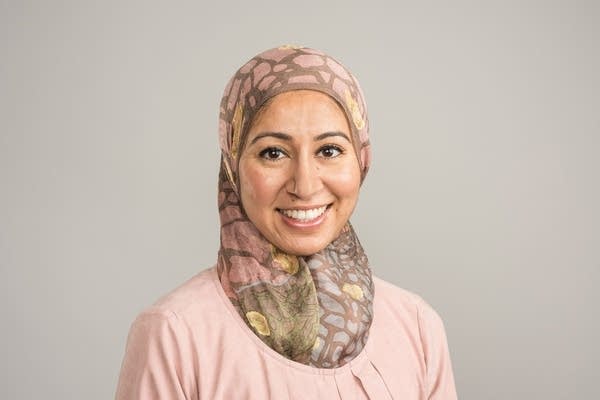 Listen: NPR's Asma Khalid on covering the 2020 presidential campaign
Angela Davis, Host
Angela Davis is the host of MPR News with Angela Davis. Prior to launching a career in radio, she was a news anchor and reporter at WCCO-TV and KSTP-TV, the CBS and ABC affiliates in Minneapolis/St.Paul. Angela has won five regional Emmy Awards for anchoring and covering breaking news. She holds a journalism degree from the University of Maryland, College Park and is a longtime member of the National Association of Black Journalists. She's the mother of two teenagers and serves on the board of YWCA Minneapolis.
Event Location
All events take place at the University of St. Thomas O'Shaughnessy Education Center and are free, but tickets must be reserved.
Event Parking
St. Thomas invites guests attending this event to park in the Anderson Parking Facility. The Anderson Parking Facility is a two-block walk to the O'Shaughnessy Educational Center. Please enter the Anderson Parking Facility at the southwest corner of Cretin and Grand avenues. For specific driving and parking directions to campus, refer to the available map on this page. The cost for hourly parking in the ramp is $1.50/hr before 4:00 pm and $1.00/hr after 4:00 pm. To avoid being ticketed, guests should not park in campus surface lots that require permits including the one adjacent to OEC Auditorium, or on streets around campus, which require city permits.
Sponsored by