Month of Gratitude: December 2020
A celebration of the many ways you inspire us.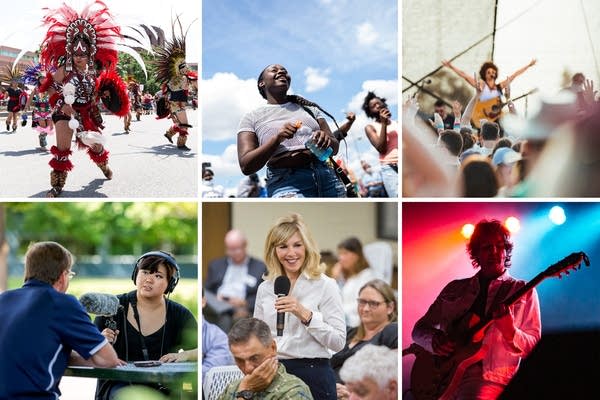 Minnesota Public Radio and American Public Media have always been powered by our listeners. Because of you, we're here as a public service. We are storytellers, sense-makers and conveners. We bring people together and create space for civil conversation. And we work hard to provide trusted journalism, inspiring music and compelling cultural programming to the millions of listeners who depend on our public service every day. 
We couldn't be more grateful.
December 2020 marked the end of the 5-year Inspired by You campaign, which has transformed MPR | APM for the benefit of changing audiences in Minnesota and beyond. 
Though most of us were glad to say goodbye to 2020, we ended the year on a high note. The final month of the campaign was dedicated to gratitude, and it gave us a chance to say thank you to our entire community with special programming, virtual events and live performances every day in December. 
We thought you might enjoy a look back at some of the special programming you inspired in December.
Thank you for your extraordinary support of our public service. We look forward to writing the next chapter together.