Staff
Michael DeMark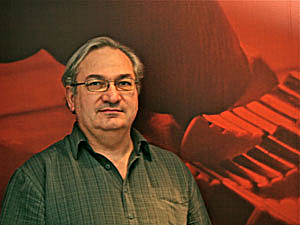 Michael DeMark is the technical director of 89.3 The Current, Minnesota Public Radio's highly successful independent rock/pop music station. In that capacity he has mixed live performances of hundreds of musical acts. He also mixes classical and folk music for MPR's other radio services. Prior to his Current position, DeMark served as technical director for the nationally syndicated chamber music program, Saint Paul Sunday for six years. Before coming to MPR, he worked at WNYC, New York Public Radio, where he was TD of Around New York, a 2-hour daily live music music program, among other things. He also was a recording engineer for Jazz at Lincolon Center for eight years, and recorded many concerts in the New York area, encompassing nearly every musical style imaginable. A small sampling of the artists that DeMark has recorded includes Arcade Fire, Spoon, Death Cab for Cutie, the Decemberists, Patti Smith, the Shins, Bela Fleck, Leo Kottke, YoYo Ma, Dawn Upshaw, The Minnesota Orchestra, Isaac Stern, Joshua Bell, the Emerson String Quartet, McCoy Tyner, Diana Krall, the Tito Puente Orchestra, Bill Frisell, and Max Roach.
---
Craig Thorson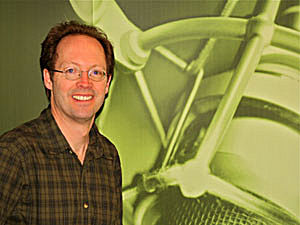 Craig Thorson has been working in the studios since 1987. In that time he has engineered numerous APM/MPR radio programs including American Radio Works, Radio Heartland, Morning Show, and Performance Today. He has engineered numerous CDs for classical, folk, rock, new age, and jazz clients. His album credits include: Tony Sandler "Porter/Berlin," Natalie Lovejoy "Wish I Could Fall," Voices of Sepherad, Illicit Sextet, Preston Reed, Donald Washington, Dare to Breathe, Redhouse Records "Legends of Folk & Newport Folk Festival", and Zeitgeist "Compositions of Eric Stokes." Radio Production/Awards Include: Edgar Meyer & Christofer O'Reilly for Saint Paul Sunday, Parker Quartet & Olso Chamber Singers for Performance Today, A Prairie Home Companion's Joke Show, International Radio Festival of New York, "Best Drama Series" Incredible Betty, Sony Gold Award "Best Outside Broadcast Event" BBC Weekend, Assoc. Press Broadcast Achievement "Best documentary" No Jews Allowed, Audie Award Technical Excellence: Engineered & Produced "Journey of Crazy Horse," DuPont Award for ARW Documentary "What Killed Sergeant Gray." In his off time, Craig enjoys traveling, skiing, and sailing.
---
Rob Byers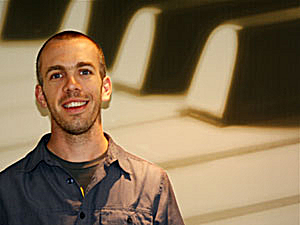 Rob Byers is a recent transplant from NPR in Washington, D.C. and has worked with a wonderfully diverse list of musicians. At Minnesota Public Radio he's engineered sessions with the Turtle Island String Quartet, Bat for Lashes , Nomo, Silversun Pickups, Dan Wilson, Bela Fleck, Edgar Meyer, and Zakir Hussain. While at National Public Radio he worked with Joshua Redman, Terence Blanchard, Jason Vieaux, Josh Ritter, The Donnas, and Cyrus Chestnut. As a freelance engineer Rob has recorded albums for jazz saxophonist Gary Thomas, bluegrass band Junior League, jazz vocalist Felicia Carter, drummer Nasar Abadey, and saxophonist Russell Kirk. He is a drummer and a classically trained percussionist and has a deep interest in jazz. When not in the studio, expect to find Rob riding his bike in criterion races around the midwest.